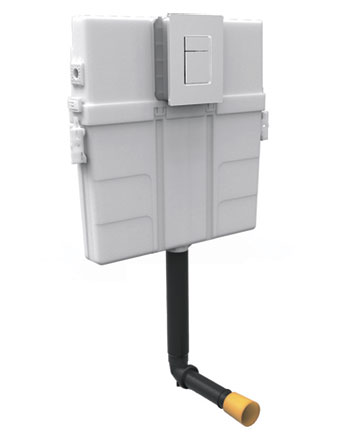 80mm extra slim cistern fits easily even in partition walls.
Fiber glass mesh net for proper holding in installation.
Tank water capacity 10 lts.
Water supply from left / right / top or back .
Water level adjustment with a special lever.
Four way direction adjustable flush pipe.
Better Flushing performance due to 51mm inner diameter outlet pipe.
Water filling in tank time : 3 min.
10 lts. Water release time 3.75 seconds.
Water saving dual flush.

Dual flush technology.
Vertical and horizontal installation.
155 x 196 mm.
Chrome made of ABS.
Chrome finish or satin nickel.
WC set for noise protection.